ABOUT
Learning WITH Horses is a Pediatric Therapy Facility incorporating Hippotherapy as a treatment modality to guide the child's occupational therapy treatment plan. We are located North of San Antonio in Fair Oaks Ranch, Texas seven miles off Interstate I-10. Our facility offers 40 acres of green pastures and trails, covered arena, and a therapy clinic.
About Learning WITH Horses
Our mission is to use the power of the horse druing therapeutic riding and/or hippotherapy to balance the body of our riders with special needs and challenges and to make a positive difference in their quality of life, resulting in more learning opportunities in all environments. 
Our Hippotherapy/Equine Assisted Therapy program provides  therapy by a board certified therapist using the horse's movement to help with brain integration. In our hippotherapy program, we begin with integrating primitive reflexes as well as using specific therapeutic sensory and movement stimulation while on and off the horse to balance the brain. By connecting the body, we are then able to work on more specific skills. Those skills include visual motor, fine motor, language, auditory processing, motor coordination, balance, academics, as well as emotional regulation. We offer optional in-home exercises to ensure continued skill development. Parent/family goals are also incorporated into our sessions and home program.
Our Therapeutic Riding/Adaptive Riding program provides therapeutic riding lessons for riders with special needs and challenges. The goals of therapeutic riding tend to be related to proper riding skills, confidence and relationship building, as well as physical and emotional well-being and can occur either mounted or unmounted. The therapeutic riding lesson is directed by a PATH certified therapeutic riding instructor (CTRI). Lessons may be private, semi-private (2 riders) or group (3-4 riders)
The goal of our hippotherapy and therapeutic programs are to balance the brain and balance the body. We strive to help each of our riders become independent learners. We use purposeful movement to target the development needed for academic and life achievement. What better motivation than Capturing Their Hearts for Learning WITH Horses.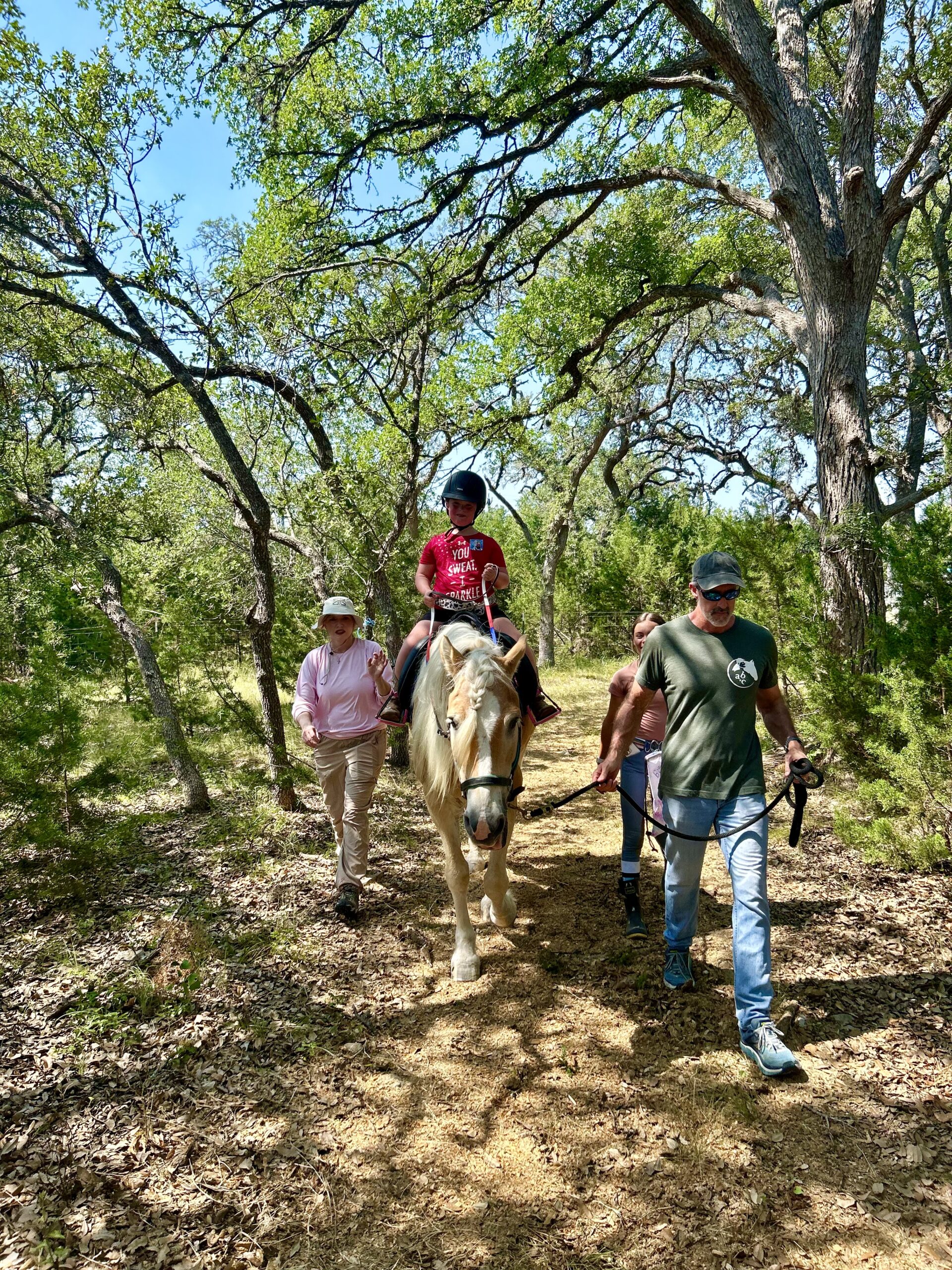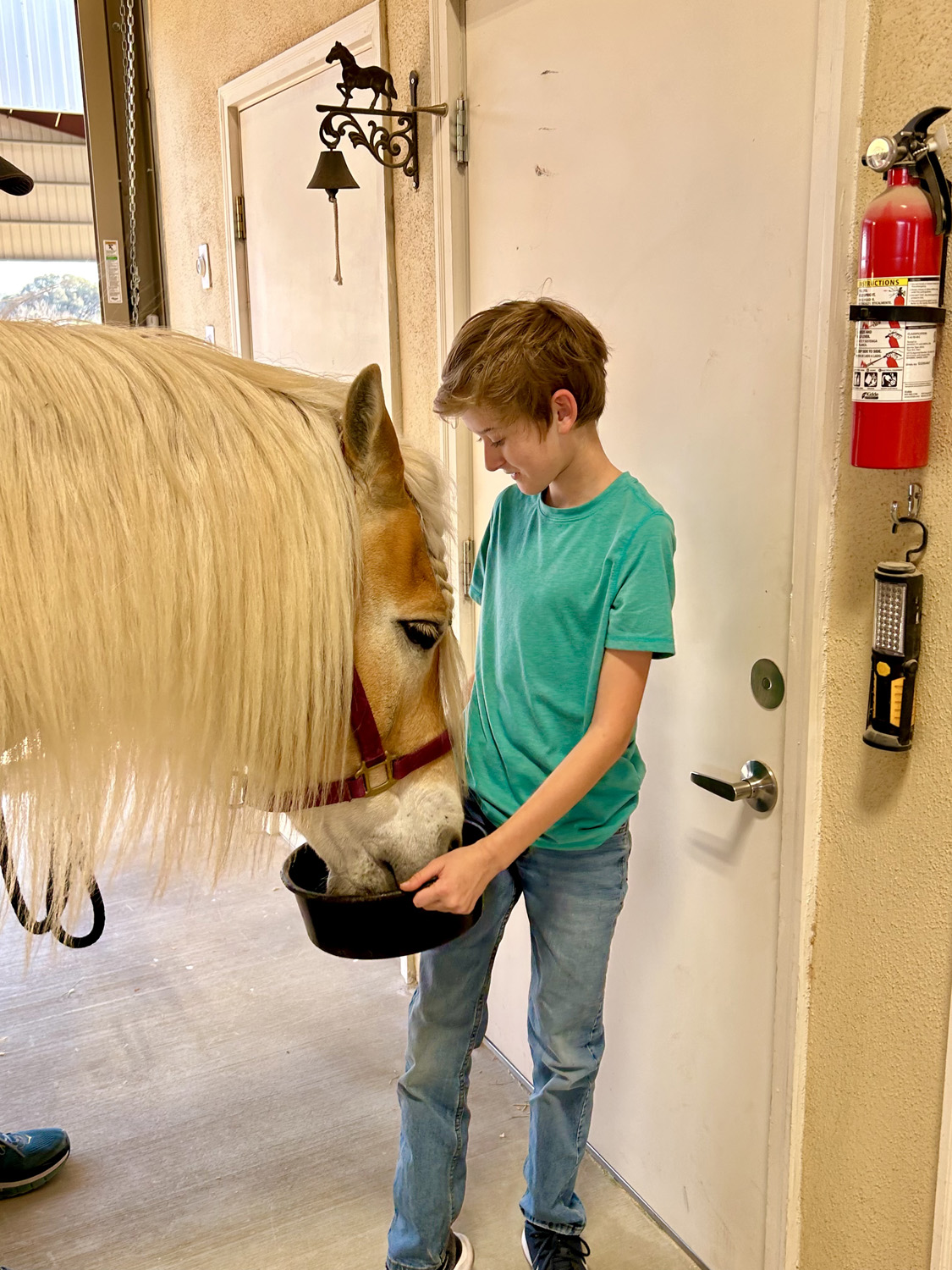 Learning WITH Horses serves children ages 2-16. These children may have developmental delays, cerebral palsy, neurologic disorders, learning disabilities, autism spectrum disorder, or sensory integration disorder. Other indications for treatment are children with challenges in the following areas:
· balance and postural control
· strength and/or range of motion
· motor coordination
· sensorimotor function
· arousal and attention
· play, communication, and social skills
· academics
· self-confidence
From the field
It contains a series of real Latin words. This ancient dummy text is also incomprehensible, but it imitates the rhythm of most European languages in Latin script. The advantage of its Latin origin and the relative meaninglessness of Lorum Ipsum is that the text does not attract attention to itself or distract the viewer's attention from the layout. There is now an abundance of readable dummy texts. These are usually used when a text is required purely to fill a space.
" Our mission is to capture kids' hearts for learning with horses "
Marci Taylor
Learning WITH Horses
REFERENCES:
1. American Hippotherapy Association.org, (2020). "What is Hippotherapy". July 28, 2021. https://www.americanhippotherapyassociation.org/what-is-hippotherapy
2. Champagne D., Dugas, C. (2010) Nov; Improving gross motor function and postural control with hippotherapy in children with Down syndrome: case reports. Physiotherapy Theory Practice., 26(8):564-71
3. Debuse, D., Chandler, C., Gibb, C. An exploration of German and British physiotherapists' views on the effects of hippotherapy and their measurement. Physiotherapy Theory Practice. 2005 Oct-Dec; 21(4):219-42.
4. Northern Clinics of Istanbul. (2015) What is hippotherapy? The indications and effectiveness of Hippotherapy. July 28, 2021. https://www.ncbi.nlm.nih.gov/pmc/articles/PMC5175116/